History is written by the best
Ten riders, ten different styles and ten different personalities, challenge one another over one of the most difficult and technical courses in the world, that of the Rolex IJRC Top Ten Final, one of the most coveted by riders and most loved by spectators.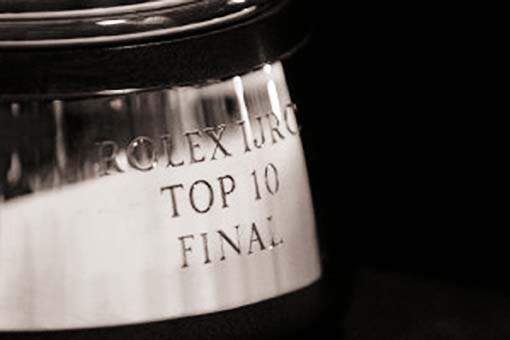 The Riders
After last year's cancellation, the Geneva CHI5* is awaited with great excitement – from December 9th to December 12th – celebrating its 60th anniversary and the 20th Rolex IJRC Top 10 Final.
The Rolex IJRC Top 10 Final will be held on the Friday evening, with the ten leading riders in early November's world rankings going head-to-head:
>no. 1 Peder Fredricson (SWE)
>no. 2 Daniel Deusser (GER)
>no. 3 Henrik von Eckermann (SWE)
>no. 4 Martin Fuchs (SUI)
>no. 5 Scott Brash (GBR)
>no. 6 Kent Farrington (USA)
>no. 7 Steve Guerdat (SUI)
>n. 7 Ben Maher (Great Britain)
>n. 9 Jerome Guery (BEL)
>no. 10 Kevin Staut (FRA)
The format
The Rolex IJRC Top Ten Final is one of the most eagerly awaited and prestigious events on the international show jumping scene. A class in which only the world's top 10 ranked riders are invited to compete for the title of the best among them. So as to compete, riders must have been members of the International Jumping Riders Club for at least two years. In case of defection, the next rider(s) in the rankings will replace the rider(s) who has withdrawn.
The Top Ten was started in 2001 based on an idea presented by Eleonora Ottaviani, director of the International Jumping Riders Club, in cooperation with François Mathy Jr. and Rodrigo Pessoa.
This class's original format still used today is based on two rounds with a 5/10 minute break between them plus an eventual jump off; the first round is very similar to that of a Grand Prix, while the second round is shorter and faster. The maximum height allowed for jumps is 1.55m with some jumps at 1.60m.
Top Ten Winners
Winners of past editions of the Rolex IJRC Top Ten Final: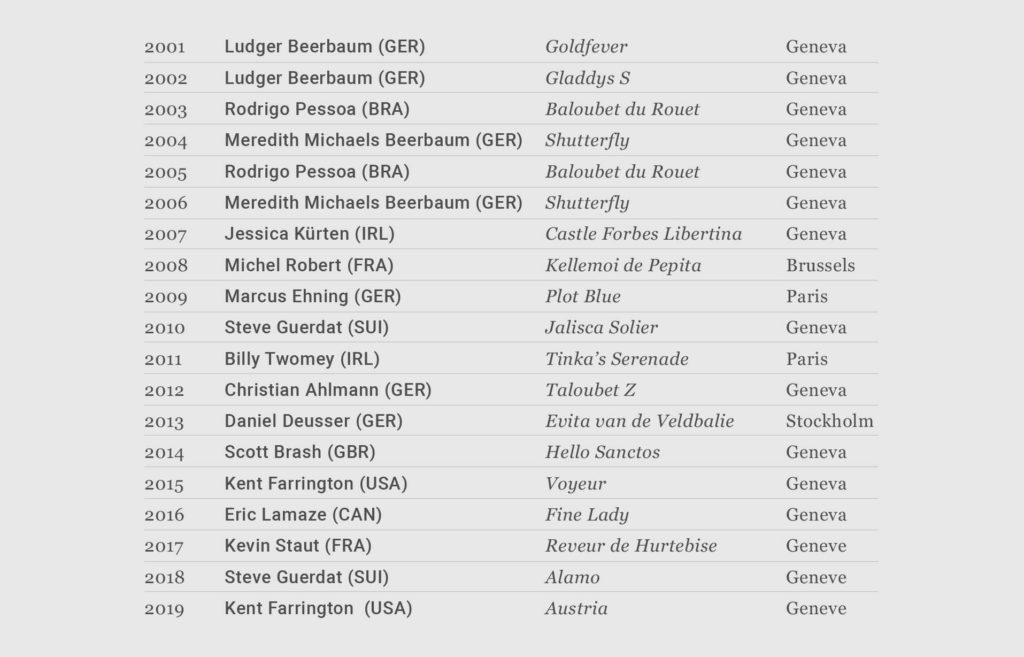 Event's Website: https://www.chi-geneve.ch/en/index.html