Vitamin C is essential for maintaining healthy organs and tissues
Vitamin C plays multiple roles in the organism and that is why it must be produced in sufficient quantities. A healthy horse usually produces a sufficient amount and therefore in theory it should not be necessary to add more to its diet, in practice, however this is not always the case. At times, in fact, endogenous production of Vitamin C is reduced or insufficient and therefore horses need it to be integrated in their diet. This, for example, happens during stressful periods when a horse might be unable to keep up with its needs. The most frequent situations arise during periods in which there are shows, transports, management changes and also changing seasons. Vaccinations and medical treatment can also cause stress and therefore require additional anti-oxidants such as Vitamin C.
Understanding why Vitamin C is a good alley for keeping a horse healthy is easy when analysing the situation concerning its main functions:
The perfect couple Vitamin E and Vitamin C act together since one molecule is needed to support the other. If one of the two is lacking then the pair cannot work on their extremely important antioxidizing work.
Vitamin C
Is a 'scavenger' hence a 'cleansing molecule' as it is able to capture free radicals and neutralise them.
Vitamin C is a powerful natural antioxidant that is important for the organisms' workings and above all for immunity activities.
It is no coincidence that during infections such as influenza we usually take Vitamin C. Taking Vitamin C helps maintain adequate levels of antioxidants in the blood.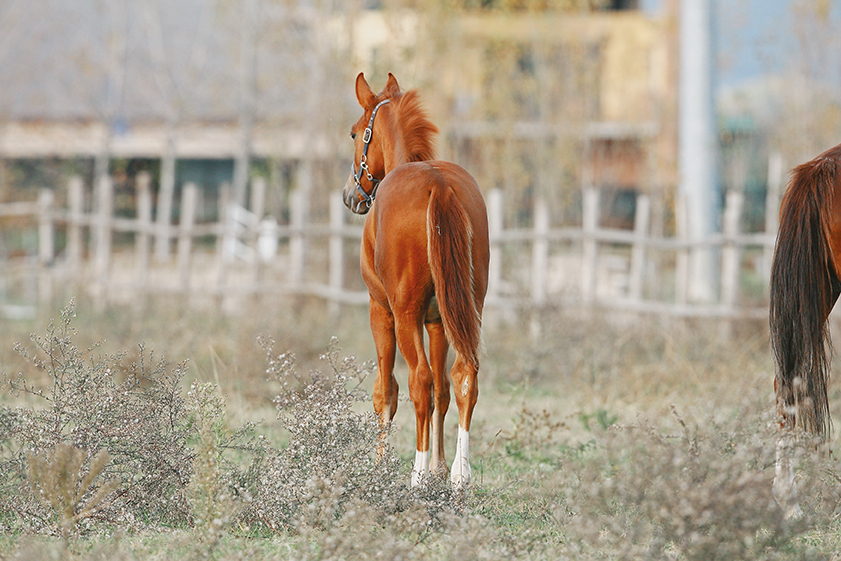 Vitamin C's impact
It helps tendons, ligaments and all tissues containing collagen. Vitamin C is needed to form stable collagen which is essential for having robust blood vessels as well as a strong skin, bones and muscles. Furthermore, it is essential for guaranteeing the strength and flexibility of tendons and ligaments as well as bones and cartilages.
It helps joints by fighting inflammations such as osteoarthritis. This pathology, which affects joints, develops following inflammations causing pain, swelling and heat in the affected joint.
It helps prevent lack of iron: Vitamin C is essential for the absorption of this important mineral.
It has a detoxifying effect and is also used to solve a number of forms of intoxication.
Older, unwell or stressed horses may suffer from a lack of Vitamin C. As horses get older their bodies' production of Vitamin C may lessen and it is therefore necessary to consider supplements. It is also helpful for Cushing Syndrome which often affects older horses.
It also helps the breathing apparatus to work better in particular in horses with chronic problems such as for example broken winded horses.
Vitamin C levels may fall in the course of an infection or following surgery and must therefore be integrated in their diets.