Edoardo Stoppa
«Dear enthusiastic readers of Cavalli & Cavalieri, I would like to introduce you to a valid instrument for all animal lovers»

Edoardo Stoppa
It's called ZAMPYlife, and it's an ethical app created thanks to the contributions of many experts who have made available their professionalism and passion for presenting what is already becoming a reference point for all animal lovers.
ZAMPYlife focuses on those animals with whom we share our homes and our most beautiful moments and above all to whom we devote our attention and our hearts: I am talking about dogs, cats, but also, why not, hamsters, rabbits and ferrets. In this vast panorama of animals, a great deal of attention is obviously paid to the world of horses, considered as integrally part of the family and our treasures, just like pets.
This app has been created with a number of fundamental principles that instantly allowed the external world to perceive it as an institutional, ethical app, aimed at improving the lives of animals as well as those of their owners. It therefore immediately received the patronage of the Health Ministry, support from the Lombardy Region and Letizia Moratti (the Region's councillor for Welfare) as well as support from all the main national animal-rights associations such as OIPA, LAV, LNDC, the Elisabetta Franchi Foundation, the WWF as well as obviously also associations linked to the equestrian world such as Progetto Islander Onlus, IHP (Italian Horse Protection) and Horse Angels. In addition to all these we also received support from Susanna Cottica who has always fought alongside ethics committees for the welfare of horses. Now we also have the support of Cavalli&Cavalieri, which, by allowing us to introduce ourselves, permits the dissemination of this app and its objectives in favour of animals.
This app was created to provide two institutional services:
Profiling animals
Providing a health file
Why profile animals? Because knowing them means managing them at best as well as protecting them from abuse and crimes. For the first time we will be able to have a wide-ranging database of all the animals in Italy, thereby filling the huge gaps currently present in Italy. The data collected, after being anonymised, will be made available to the Ministry of Health for all statistical purposes aimed at optimising services for animals..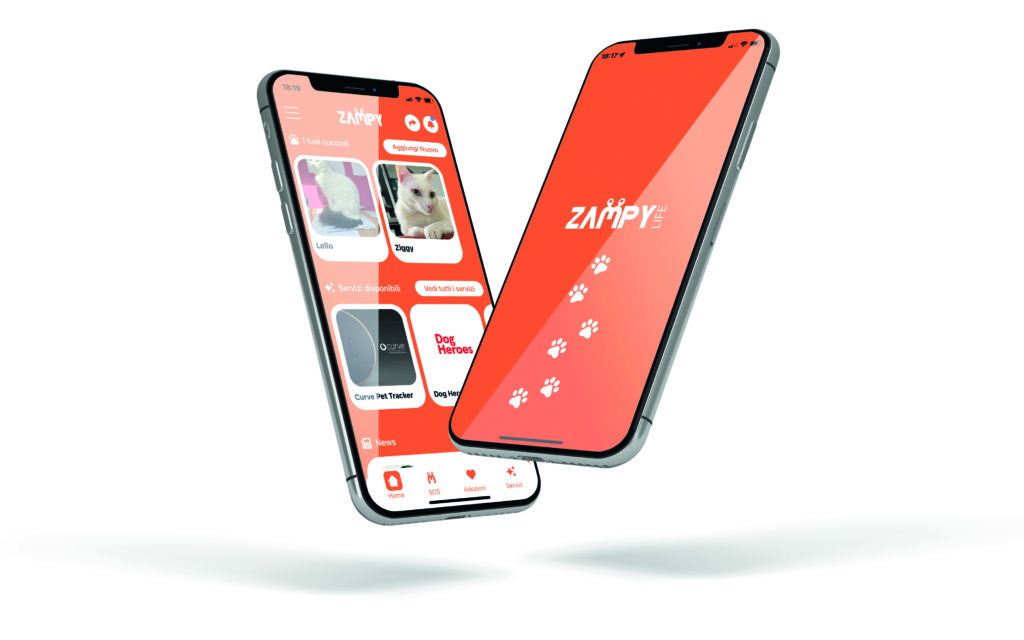 The section concerning health data will instead allow the creation on a 'cloud' of historical data concerning your animals' lives. Over a very short period of time you will have all health information collected in one app and shareable with the best expert veterinarians thanks to one simple click. You will also receive 'push notifications' ensuring you don't forget deadlines for your four-legged friends, making the management of their medical needs far easier and efficient.
These two cornerstones are the starting point on which we are building the most comprehensive range of services for animals not only in Italy, but in the world. Thanks to this app you will be able to adopt dogs, cats and even horses hosted in state facilities or managed by Italian associations, contributing to providing them with a home.
But that is not all. Thanks to the news you will always be informed regards to important updates concerning the world of animals. Our vets and experts will be available to answer all questions and doubts.
Thanks to the option 'find a friend to play with' you will be able to interact with many other users of this app, so that your pet can socialise. 
Thanks to the SOS emergency service equipped with geo-localisation, it will be possible to find the veterinary surgery closest to you and see a map to help you get there as quickly as possible. 
In the 'abuse' section you can report all situations that require intervention from animal-rights association or the police.
Many other services will soon be added such as tele-medicine which will provide live consultations 24/7 so as to immediately provide your animals with veterinary assistance.
Tele-medicine will quickly provide essential assistance to animals especially in the equestrian world, taking into account the logistic issues there are every time one decides to interact with a vet.
We will also soon try and provide exclusive services, created specifically for our community, the ZAMPYlife community, offering a unique kind of insurance at super advantageous prices, as well as pet sitting and hospitality services, entering agreements with the main players in the Italian animal world, so as to offer the app's users excellent prices.
Furthermore, we have also recently expanded the boundaries of the ZAMPYlife app to the web with the www.zampylife.org portal, an additional valuable tool to keep you informed and a real reference point for all animal lovers.
So, please download the app, free of charge course, and become part of the largest Italian community of animal lovers.
See you all soon!