Opinions expressed by one of the most influential horsemen in the equestrian world
Henk Nooren is one of the most prominent personalities in world show jumping. He is an experienced professional with a far-sighted vision of equestrian sport, very clear ideas, great knowledge of the industry, all added to the passion of a true horseman. He is therefore a reference point of international importance. As a trainer and chef d'equipe Henk Nooren has taken individual riders and teams from all over the world to the very top and is now chef d'equipe for France. We met him for a chat at the World Championships in Herning.
What does it truly mean to have the job of a coach as well as being the chef d'equipe, which means taking riders to the top and keeping them motivated?
I would say yes, I am both the chef d'equipe and their trainer. So for me it is a combination of things. My greatest passion most certainly is training even more than all the rest. What we create, and this is something that I have been lucky enough to do in so many countries, is first of all a certain technical base in riding, in working together so that we are all more or less speaking same technical equestrian language. That's the first point. And then in the end what we create is a team, and for that one needs a group of good talented people, and then in order to achieve that of course one needs a group of good horses.
After a while, and by that I mean about a year and a half, perhaps two years, one has riders who believe in themselves, but also trust in each other. So, during important competitions, when you have team classes, when there might be something going wrong with one rider, nobody panics. Everybody does their own job and then it very often all works out. One also remains focused, quietly focused, never, never panicking because most of the best teams that you work with are formed by highly professional people and because they are so highly professional, I only at times give them a little advice. Once when you have established the same riding concepts then, as I do with Marcus Ehning for example most of the time, they send me lots of videos and we just analyse certain things that perhaps should be changed and then I leave them alone. I don't push them every day constantly at their backs. They may get back to me a few days or a week or two later and say 'Henk, yes it does work' or they night say 'Well, hmm, it didn't make that much difference.' So, it is more of a dialogue in the end with the best people, more of a dialogue than anything else'.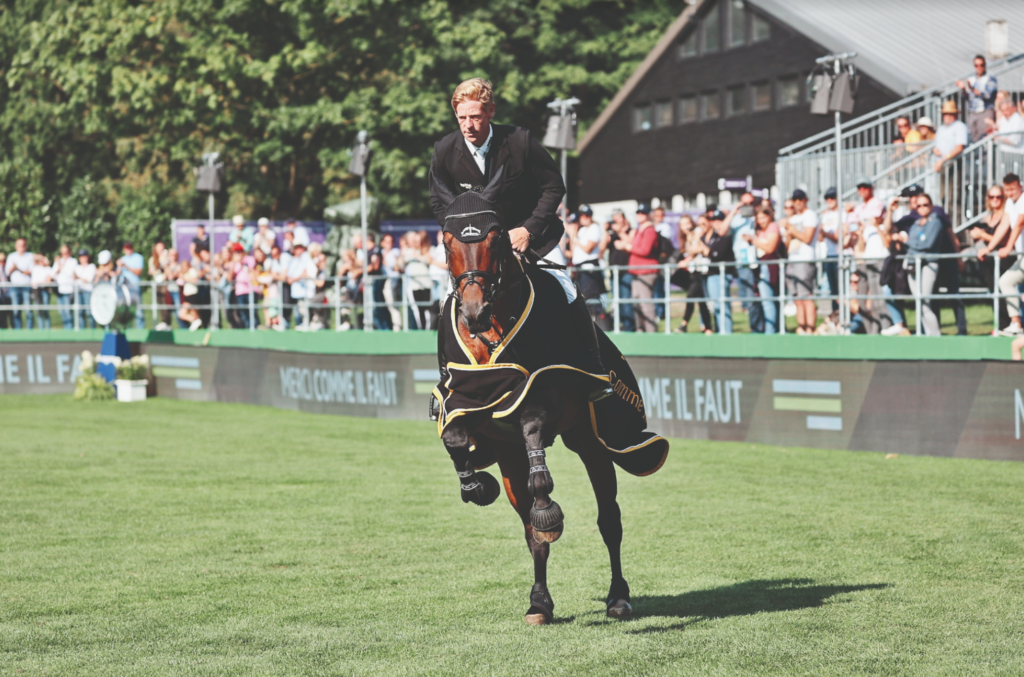 As far as the horses are concerned, what is the best form of management in order to keep them safe and ensure they have a long career? 
Well, first of all, the most important thing to do is to keep them as fit as possible as athletes. You make them as fit as possible, keep them fit on a daily fitness routine, whether you ride them, lunge them, hack out in the woods, work up and downs hills, use a treadmill in the water,  ride them in the sea. It doesn't matter; but what matters is that the fitter they are, the more they are physically in top form, the fewer physical problems one has. And then of course everyone must establish a programme, deciding which shows they plan to compete in. Riders also need to be able to tell themselves that yes, unfortunately there is perhaps a show in Aachen with 2 million, 2.5 million prizemoney but that doesn't suit my horse or it's the wrong time of the year to go there. So, yes, one also needs to restrict oneself and some people are incredibly good at doing that. When you see Marcus Ehning, for example, all his horses are still jumping aged 15, 16 and 17. He is someone who does that extremely well and there are certainly many others too. But one has to be extremely aware of what one does and not being tempted thinking 'Thank God we have so many more shows with so much more money to earn' because that is the only thing there is allowing riders and owners to keep their stable running, but one must also not only be attracted by the financial aspects.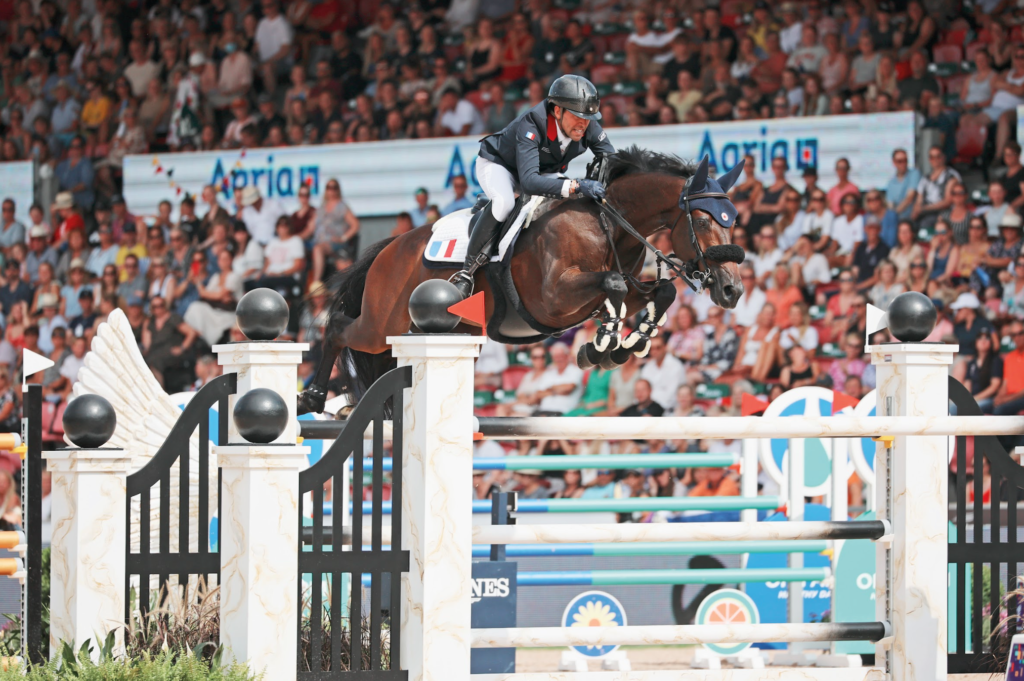 The horse's welfare must always be the main issue…
We have to be so much more aware of our horses as athletes and of our equine companions as horses. The welfare of horses will become more and more important and one certainly needs guidelines, very strong guidelines from the FEI and from the national federations. But it's also up to all the players in the field to be aware of this. No abuse of horses, that is what should already be the number one rule. When we see it at smaller shows, when we see horses that are jumping with riders pulling on their mouths or horses being kicked or whipped, it is first of all our responsibilities to say stop, stop, get them out of the arena and if it's done again they must be suspended for a month or for the next nine months or even a year. But in order to do that we have to educate our stewards, our judges, so as to hold them responsible and so that they are also not scared to walk into the warm-up arena and say stop, stop. But as competitors, as trainers, we too should take that same responsibility. It is up to all those involved to help keep our friend the horse happier and happier to compete. A great deal has been done in recent years, but not enough. What everyone in the equestrian community, starting from FEI and National Federations, should have as their main objective and main responsibility at all levels is the horses' welfare.
Subscribe to our magazine