«What a luck for a rider to meet a genial horse in his life»

Simon Delestre
He was just a boy when he won the Rome CSIO Nations Cup with the French team in 2006 riding Inedite de Balme… Simon Delestre is now one of the best riders in the world and one of the French team's pillars of strength.
How has your riding changed since you started to compete? You have a special style and you are one of the best riders in the world, how did it all develop?
I think that to a certain extent I always managed to have one good horse after another in my career. I've been very lucky. I think I have already been through the most difficult and best part of my job, so when one achieves that sort of status in life, it also helps you be better and always remain at the highest level. Being with the best riders every weekend also improves one's performance a lot.
Now one of your superstars, Hermès Ryan, is enjoying his well-deserved retirement… how is your feeling after twelve years together?
I am really happy because I could retire Ryan following a great win in Monaco. That's what I really wanted for him; leaving through the main gates because he is a superstar and deserved it. He managed to win this class as a 17-year-old and we are all really happy for him as well as for me, finishing on a big win like that. I was really worried about the end of his career, because one thinks that one must retire horses before it's too late and now instead we have finished with a great victory and he finished his career as a champion. He was perfectly fit and sound, like a real rock star, so that was the best I could offer him because he also gave me so much throughout his life and I am really happy for him. Ryan followed me for 12 years, including 9 at high level
He is and will be my friend, my partner, my soulmate. He has lived with our family through the different stages of my life that led me to who I am today. I was very lucky to meet a genius like him. I'm very grateful to him. And now he is enjoying his life in the field.
Simon and Hermès Ryan have had a long e successful career, with big wins all over the world. Among them, we like to mention the double victory of Longines Fei World Cup Gran Prix in Verona, in 2015 and 2021.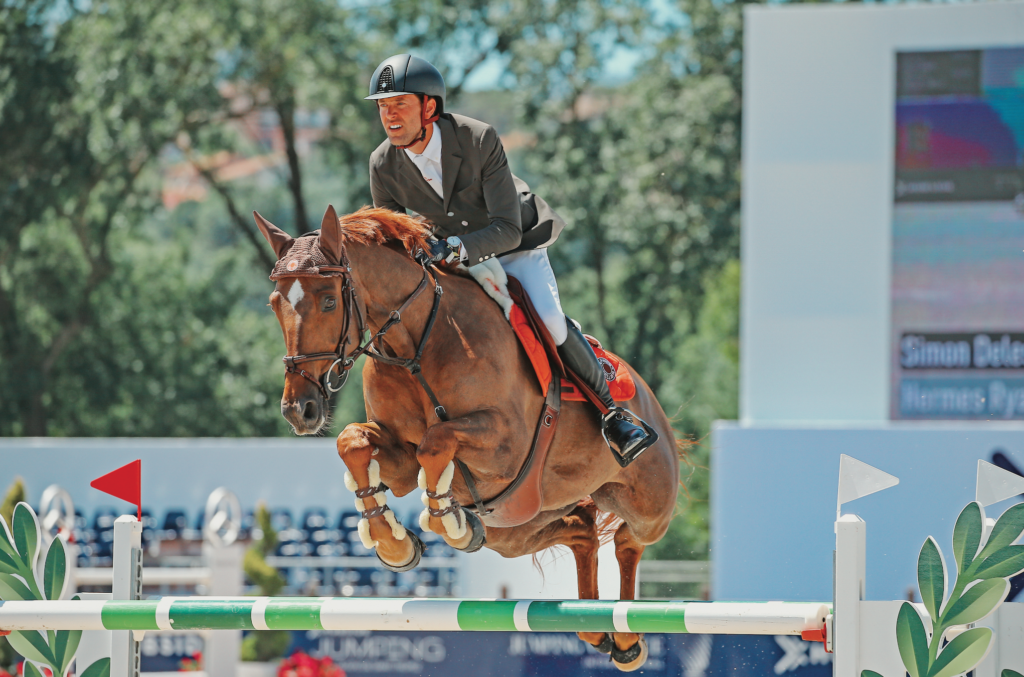 What can you tell us about Cayman Jolly Jumper, your horse sired by the great Hickstead. Is he a really special horse?
Yes, Jolly Jumper and Hickstead share a number of similar characteristics I think. But I also believe he is a top horse because this year, his first at the highest level of jumping, he has now competed in his 7th Nations Cup rounds with six clear rounds. That's really not normal, so these are not just empty words to explain he is a genius and portray the quality of this horse; he really is fantastic. He has strong character and personality. I just try and help him and he does all the rest.
How do you manage horses to keep them healthy and try to ensure them a long career?
I always try to look after them as best I can and make sure to ask things of them when I feel they are ready and not push them too hard. I normally prefer have younger horses – not necessarily with Cayman because we bought him he was already a 9-year-old – and I don't want them to jump championships, but just a couple of show as 5-year-olds, a couple when they are 6, a little bit more at 7. By the time they are 8-year-olds I like to really ask a little more, but not too much. So, I think a great deal about how I can keep them fit, keep them in my stables just playing around and learn to work well on the flat as well as being physically fit. This because together with all my staff I know exactly what their stronger and weaker points are and just focus on constantly improving them, but not jumping difficult courses. Then when they are physically ready, I think one can move forwards and can ask more of them when they are really strong and ready for it. It is above all an important matter of feeling with all my horses.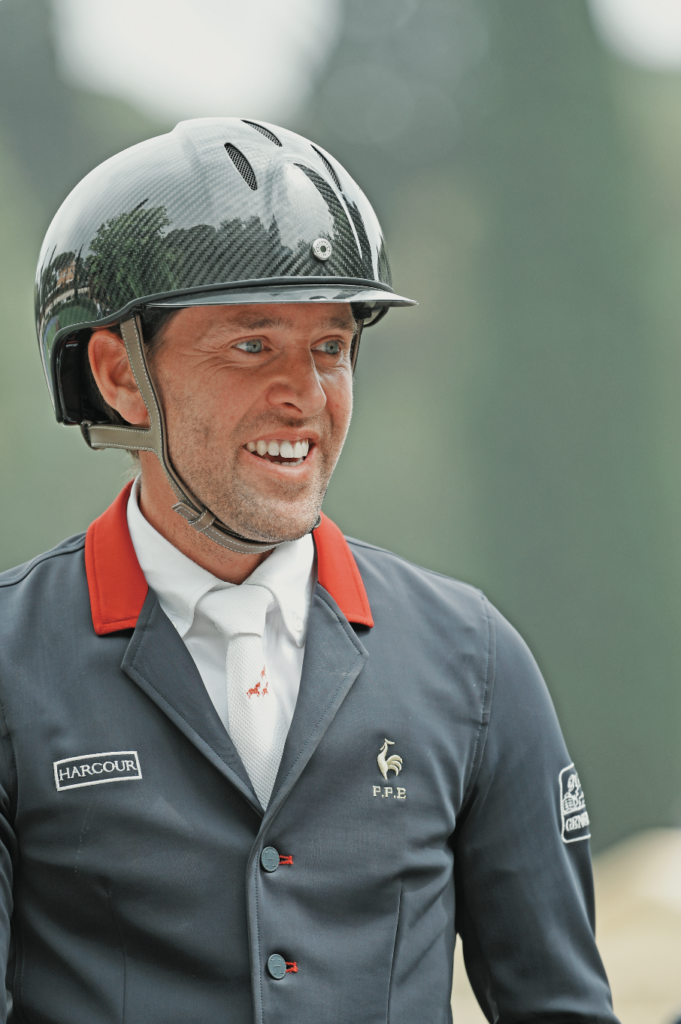 About Simon Delestre
Simon Delestre was born in 1981 in Metz, France, where he still lives and runs the family stables 'Ecurie Simon Delestre'. Simon is one of the best riders in the world. His CV includes wins in Grands Prix and Nations Cups at the most important venues in the world as well as medals and placings at great events such as the Olympics, the World and European Championships, World Cup Finals, Nation Cups Finals …