'I started twenty years ago. A lifelong quest'
Everyone is now talking about the fact that two of the horses on the Swedish Team jumped barefoot in the World Championships, as did Julien Epaillard who preceded them on this path. In truth the very first, the pioneer in top level international sport to have jumped with barefoot horses was Italian Luca Moneta. Neptune Brecourt, Jesus de la Commune and Connery jumped 5* Grand Prix, World Cups and other shows with no shoes, as did many other of Luca's horses. Let us see what he has to say.
Trying to understand how to optimally manage the transition from horses being shod to going barefoot in the best possible way has been a long quest that has filled my life. I started about twenty years ago and made many mistakes. I believe that managing to take horses to compete, barefoot is certainly a very complex and complicated matter that requires a great deal of attention and commitment.
It is true that shoeing horses is a 'necessary evil' and involves many problems, because in any case the hooves do not move, the heels do not rise and do not fall and joints do not work well, thereby causing a great deal of damage.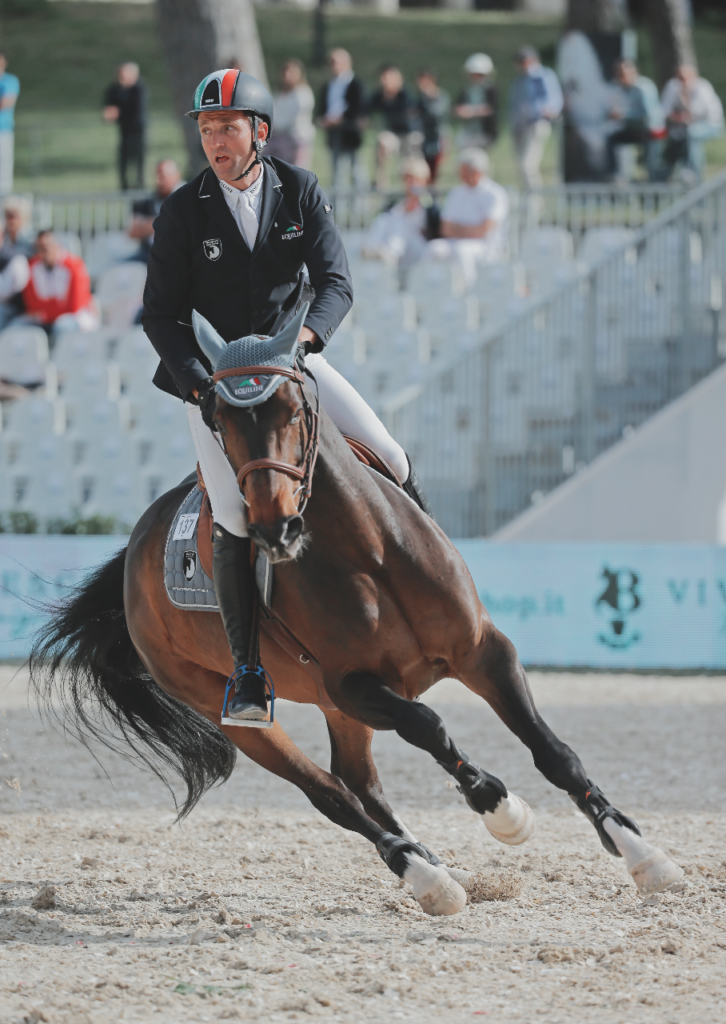 However, thinking that a horse accustomed to being shod and competes can do so barefoot without specific attention being paid and then be used for sport is absolutely deleterious. This because the moment a hoof becomes inflamed, it is very difficult and time-consuming to reduce inflammation since a horse's hooves are sensitive and feel pain, thereby altering all its biomechanics with problems arising such as back discomfort, the horse moving badly and a lot of pain. My advice is to be extremely careful during this transition, avoiding the horse experiencing pain in every possible way, using things such as slip-on boots, bandages, so as to ensure the hooves adapt to rediscovering their consistency and elasticity in a very progressive manner, avoiding all form of inflammation or pain. I believe that the silliest thing one can do is think that one can remove a horse's shoes and that sooner or later it will adapt to this, because this would cause suffering that leads to serious mental, emotional and physical collateral effects, while it can be very simple to do things very progressively.
One must also choose the right trimmer farrier because traditional trimmers often have a 'final' vision of the horse's feet instead of a transition that must be very progressive. One must wait a long time and proceed very slowly, greatly respecting the hooves and waiting a long time before having a perfect hoof, trimming very often and in a non-invasive manner also trying to remember that each horse is a different universe and taking all the time needed with great care and attention.
I believe that if one does manage to have barefoot horses the benefits are many, but if one does not have the time needed, the capability and professionalism required to do this, then it is best to keep them shod. One should not generalise because the welfare of horses never lies in extreme choices but in achieving the right balance.
Read the full article on Barefoot Feet and other feature articles:
Silvia Torresani – Veterinarian in integrated medicine | The Swedish show jumping team
Sebastiano Piazza – Trimmer | Knowledge is needed before taking action