It is now known to everyone, whether professionals or not, that any sporting discipline practiced must involve adequate athletic work outs in which body and mind are trained to improve performance and wellbeing. The training programme must be studied to develop the specific physical qualities required by the sport one practices as well as the prerogatives and objectives of the athletes themselves.
1. THE RIGHT PROFESSIONAL
The first step involves choosing a professional with whom a programme must be established and followed; such a professional should ideally be familiar with equestrian disciplines.
2. ONLINE OR IN PERSON?
The second step involves organising weekly in person training sessions (and/or online – although not the best of solutions it is preferable in providing continuity but requires at least one in person meeting to start things off and other periodical ones to refine which exercises are required and to supervise the correctness of posture).
3. HOW AND WHEN TRAINING
The third step consists in defining one's own personal "athlete/rider routine" that should if possible be a daily one lasting at least 15 minutes. The exercises to be done have been created to involve the groups of muscles most involved when riding so as to ensure their mobility and strengthen them. A good programme involves doing at least 8 exercises in the following order: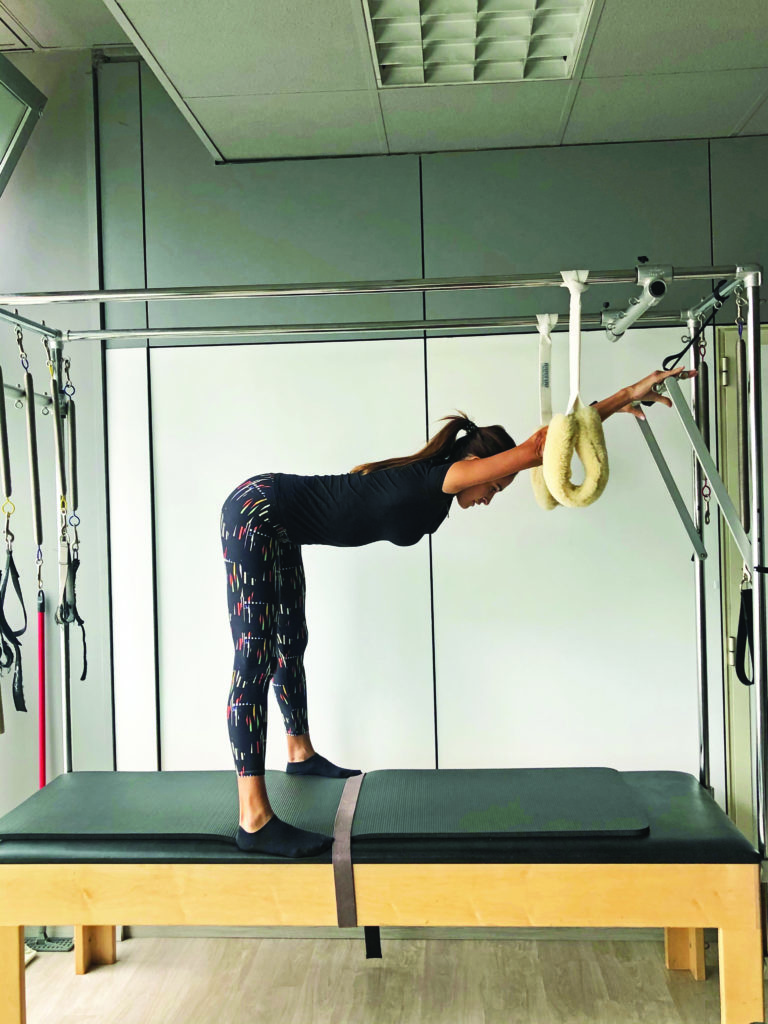 Article written by Karin Fischer (SGH Stables).
Thanks to Alessandra La Noce, athletic trainer and teacher of Postural Gymnastics and Pilates for riders.
Read more on the November/December digital issue of Cavalli&Cavalieri: