Individual success is shared by everyone
When one hears about a Racing Team the first thing that comes to mind is Formula 1 or motorcycle racing. Effectively a Racing Team is a technical-sporting organisation created with the objective of participating in competitions in one or more disciplines in motor racing, motorcycling and speedboat racing. A Racing Team includes all its elements, such as racing cars, drivers and the entire technical organisational as well as logistic support. Behind all the work done, the commitment, the competition, the success of a racing driver or his car, there is an entire organisation in which every staff member's work is merged with that of others in order to achieve the perfect result.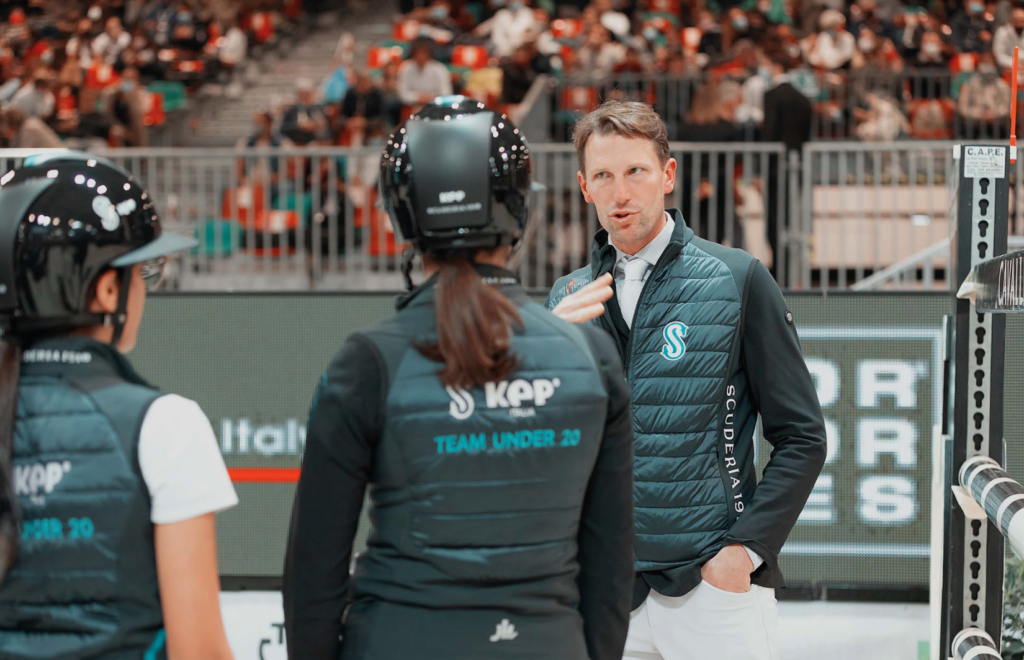 If one thinks of equestrian sports in the traditional sense and in general, in the past there was just the rider's stable with its own personal organisation. Riders had a relationship with the horses' owner and technical sponsors that rarely envisaged their participation in the organisation.
Although it is always and in every case the athletes, in our case horses and riders, that are the undisputed leading players, in a modern and evolved concept of the sport behind them there is a close-knit and expert team of people who support their daily training, the running of the stables, good horse management and sporting progress.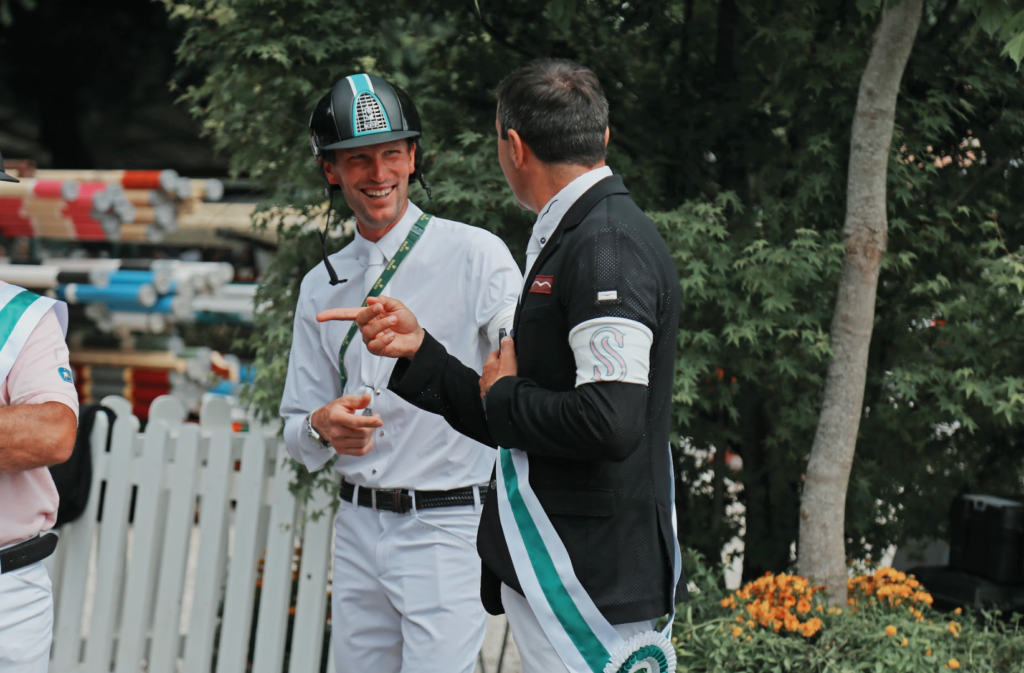 This means that nowadays in equestrian sports too there is the need for a more modern and dynamic scenario and one equal to that of other sports managed with an overall vision.
This has resulted in the idea of Scuderia 1918 Racing Team, which expresses at best the idea of staff working in unison to support the athletes to achieve a shared goal.
It is a complex and continuously evolving organisation that includes the best professionals who together aim for success at a global level following a patron's vision.
There are many activities within the Racing Team that all together contribute to achieving the objectives of growth and sporting success:
– Scouting for horses a team of professionals constantly in search of new horses all over the world.
– Research and development investing in innovation so as to always be one step ahead. This includes studying genetics and statistics to support the team's strategy.
– Professional marketing and the press office means of communication indispensable for making known the Racing Team's activities with both traditional and innovative means.
– Supporting the riders in looking for sponsors and managing relations with them.
– Team managers and strategists working with a long-term vision and paying the utmost attention to what is happening every day in the equestrian world in order to keep up to date and abreast of the times, open new relationships and alliances, expanding a network of contacts also in order to find new sponsors.
– Availability of technical and lifestyle equipment to strengthen and characterise the team's image. 
All activities are aimed at supporting and sustaining the athletes, both horses and riders, with focus constantly on their needs as a function of ethical, healthy sport and an expression of beautiful horsemanship.   The Racing Team is a large container that brings together: horses, riders, both experienced and young talents, stables, sponsors, technology, media, industry professionals… it is just like a big circle that is continuously moving, within which all elements have their own position and interact with one another. The circle represents homogeneity, the absence of divisions. The circle is an ensemble of parts creating a unit. Everything joins forces and is defined at the centre of this circle; it is the beating heart in which everything is concentrated and from which at the same time everything begins.