This was his World Championship. KingEdward did not touch a single pole in the five rounds he jumped in Herning carrying Henrik von Eckermann to the top of the world.
This win achieved by the Belgian-bred chestnut was a win for the family, since before being ridden by the Swede, he had been ridden by his partner Janika Sprunger. When the Swiss rider discovered she was pregnant, in the summer of 2020 King Edward became Eckermann's ride and together they started to collect wins and placings – including team gold and an individual fourth place at the Tokyo 2022 Olympic Games – which allowed him to take the lead in the international rankings.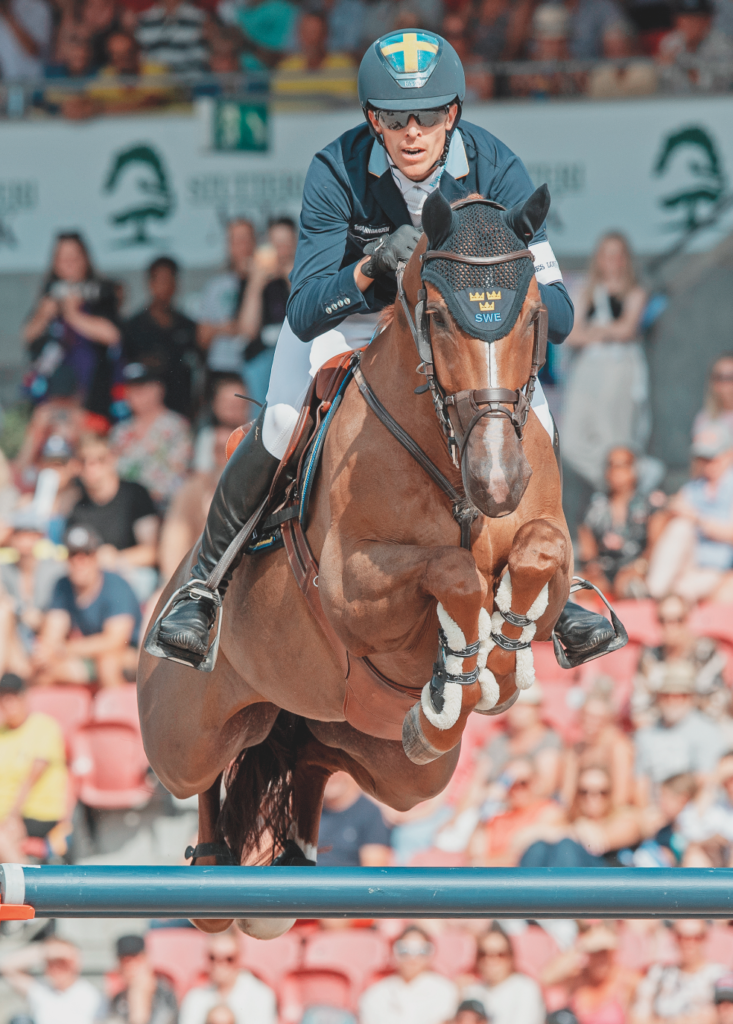 Furthermore, in a little over two seasons, King Edward has won prizemoney amounting to over 1.4 million euros.
Read the full article
and collect the best photos from the World Championships in Herning 2022 by purchasing the September/October 2022 issue of Cavalli & Cavalieri!