With her immense international experience in dressage, her extraordinary qualities as a trainer and her authoritativeness, Laura Conz is a reference point for Italian dressage and para-dressage. In Herning she coached Sara Morganti, Carola Semperboni and Federica Sileoni. Francesca Salvadè was accompanied by her trainer Norma Paoli while the team's chef d'equipe was Alessandro Benedetti.
«Herning – said Laura Conz – will stay in my heart as a wonderful world championship, although all events of this importance are amazing. This championship has been more wonderful than others because Sara Morganti won the title for the third time in a row and, believe me, not everyone is capable of achieving such a feat. But Sara was once again extraordinary achieving a historic win. The road to Herning started at the end of 2021 and our goal was to bring back at least one medal. We certainly hit the mark with a silver and a gold medal thanks to her stubbornness and perseverance. When she sets a goal for herself she is capable of great personal organisation, becoming very strict with herself and constantly in search of absolute perfection. The two medals hung around her neck however have made up for all those sacrifices. I am also very proud of Carola Semperboni, my youngest rider, who rode three tests achieving as many personal bests and she is still only 19 years old. We wanted her to qualify for the final and we succeeded. Federica Sileoni did very well too. She is very talented with an ability to remain still in the saddle while also following the horse's movements. She just needs more experience, but her personal best in the team test confirms the progress she is making There was a great team spirit in Herning that allowed the girls to immediately qualify for the 2024 Paralympic Games and that too is a goal we were all aiming for and one we achieved together. Here we come Paris!»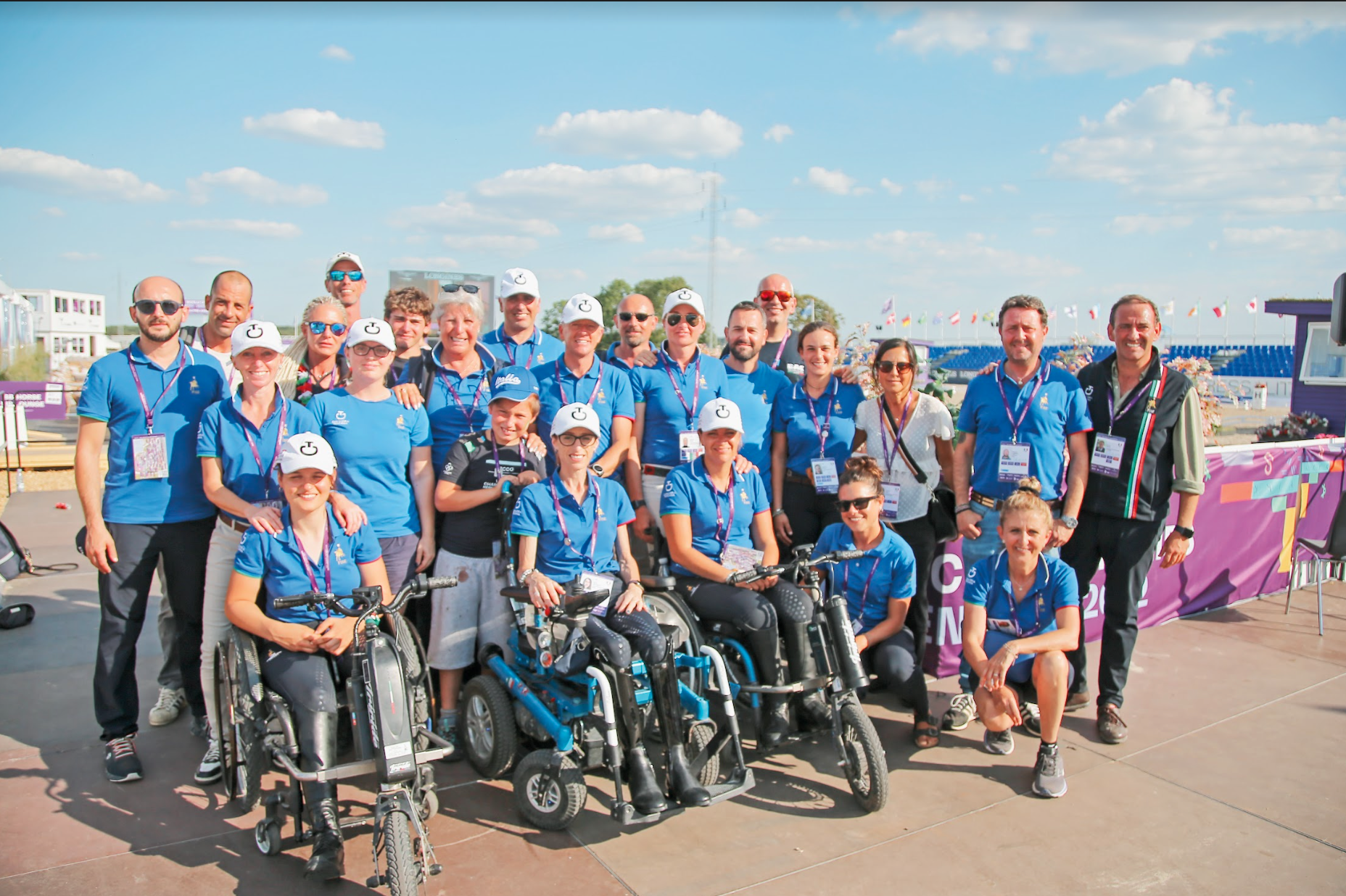 Read the full article
and collect the best photos from the World Championships in Herning 2022 by purchasing the September/October 2022 issue of Cavalli & Cavalieri!