The health of a horse's hooves also depends on nutrition – Emanuela Valle
Equine hoof tissue must be elastic but not brittle. In order to have healthy feet it is necessary for the horse's diet to provide all the substances needed for the growth of resistant healthy hoof tissue. Basic nutrition is not always sufficient in providing the nutrients needed and one must add specific supplements for horny tissue growth and that also provide vitamins and microminerals. Microminerals, also known as trace elements, play a very important role in the metabolism and should be provided in the horse's diet in small quantities in the range of milligrams. The most important ones for hooves are sulphur, zinc and selenium, the needs of which are expressed in milligrams. 
Generally speaking, micro-nutrients are added in a mix of organic and inorganic forms, with great care given to quantities; they must be added to the diet in a balanced manner, respecting predetermined ratios. Minerals interact with each other synergistically when administered in the correct quantities and ratios.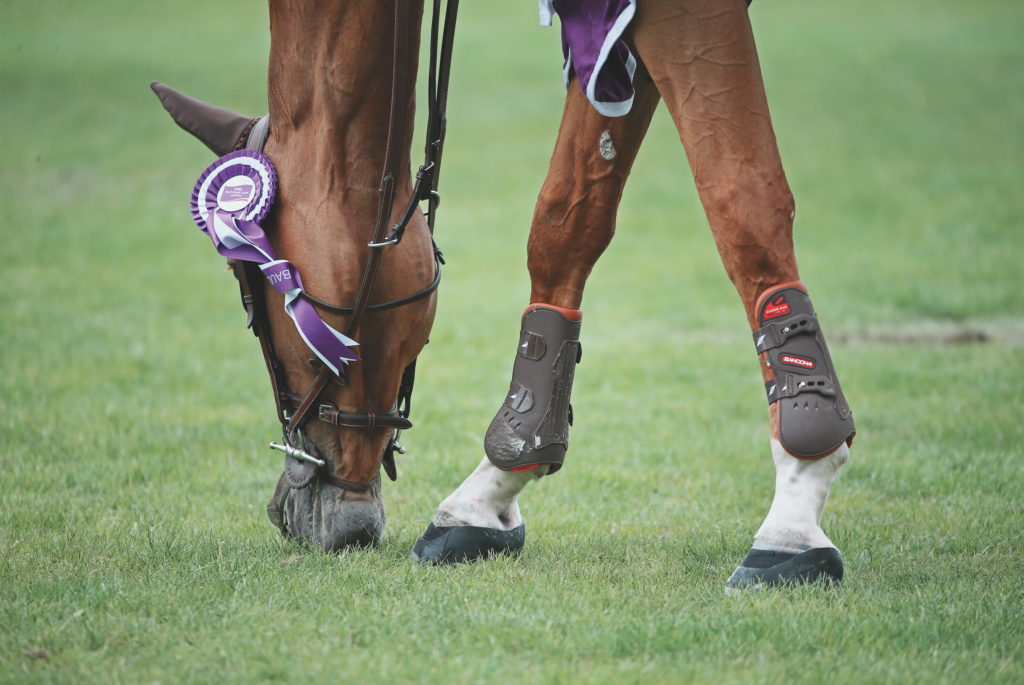 Zinc
Zinc requirement is around 0.8 mg per kg of body weight or 400 mg for a 500 kg horse. Requirement increases with work as small amounts of zinc are contained in sweat and are necessary for numerous organic functions including hoof growth. Zinc is a mineral present in hooves in large quantities. Its deficiency results in a weak and brittle hoof. It is contained in some foodstuffs such as bran, but fodder generally contains small amounts and must therefore be supplemented with special feeds and supplements.
Sulphur
Sulphur is also very important for hoof health. It is supplied in the diet through the consumption of sulphur amino acids such as methionine and cysteine, which are used to build structural proteins such as keratin. For this reason, it is important that good quality proteins be provided in the horse's diet.
Selenium
Selenium is necessary for proper cellular functioning and is an excellent antioxidant. It is also very good for the skin, hair and nails. Because of its properties, it is widely used in food supplements for both humans and animals.
Biotin
The most important vitamin for hoof growth is biotin. It is also known as vitamin H and is one of the B vitamins. It is contained in small quantities in barley, while oats contain a fair amount. Soya and alfalfa also contain appreciable amounts. It is found in fresh grass too. Biotin is essential for a strong and robust hoof.
A diet poor in these nutritional elements will lead to horses having a more fragile coat and hooves as well as low quality skin in general.