INTERVIEW WITH NICOLE CERESETO
Nicole Cereseto, is 23 years old and spends her time between her passion for horses and show jumping and her activity as an influencer in the equestrian world. Nicole is the first Italian professional influencer in the equestrian world: through her profile, she expresses her passion to followers who have increased immensely thanks to her genuineness, friendliness, and dedication to what she loves most: horses.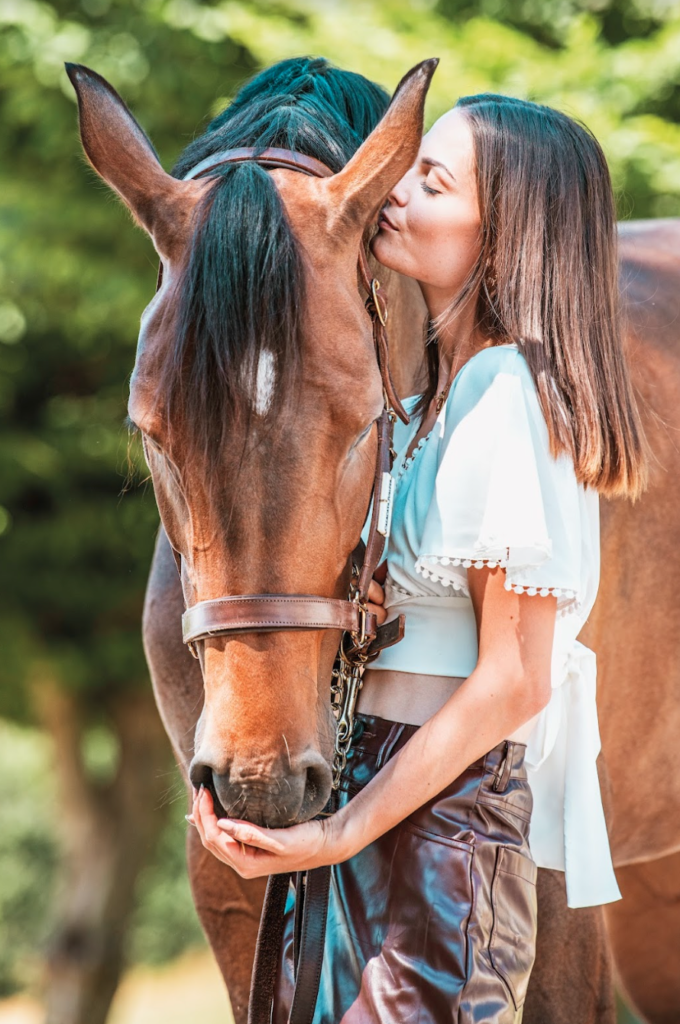 Precisely because of the decisive role that influencers play in communications, they are often used by companies to advertise products or brands that fall within their sphere of influence. And today, in the web 2.0 world, being an influencer is a real marketing job.
Influencers are popular because there are real, spontaneous people who communicate using social networks, establishing a direct connection with today's consumers. Nicole represents this new form of work in the equestrian world.
How did you first come into contact with horses?
I came into contact with horses coming from nowhere. Many people I know did so at times because their families were already part of the equestrian world. My parents on the other hand hardly knew what a horse looked like. I came into contact with them for the first time when I was very little, maybe three years old, at a farm.
I was already in love with horses; I made drawings of them, I played with toy horses until that day on the farm when I saw them for the very first time. From that moment onwards they became part of my life forever. When I was given my first pony I rode in a school where everyone practised eventing, so I started with dressage, show jumping and cross-country. But show jumping was my favourite discipline. I had a bad fall eventing and went through a difficult time, but I started again devoting all my time to show jumping.
Tell us about your horses.
I own three horses: Corbreka, Heartbeat BB and American Pie De Tiji Z, and their stable names are Bekka, Bimbo and Pina. I have a very close relationship with them based on trust and respect; they are my travelling companions, my friends. I ride at the Valleverde equestrian centre in Besana Brianza and my instructor is Cristiano Zappa. I ride every morning and am in the stables by 7 AM.
Do you manage to reconcile your work with your horses with social networking as well as time spent with your friends?
Yes, absolutely. I am generally quite shy, I don't like to lead a reckless life, I don't feel as if I have to go out every day or every night. I try to reconcile things. I devote mornings entirely to horses. As far as work is concerned, on the other hand, I have an agency that looks after me, I must comply with the needs of different companies or clients, but basically I set my own hours, I let them know when I am available. There are many who do not understand what I do and think I am just a 23-year-old girl sponsoring products on social networks. There are many who have no idea of the work behind all that. It is a real fulltime job. As far as my friends are concerned, I manage to find time for them although I don't like to stay out late since I am always at the stable by 7 AM.
What are your plans for the future? Will you continue to ride, perhaps becoming an instructor managing your own yard or are you more inclined to continue with you work as an influencer?
That is a good question and one that for now I am unable to answer as I like my life just as it is. I am 23 years old and I always want to do more. I see riding in my future, and it will always be there, as well as social networks because that is who I am. Obviously, as time goes by, I will always want to become a better version of myself, but I always see myself just as I am, obviously of course perhaps with a family of my own. Horses and social networking are the things I love most because I believe, and hope, to be of help, a reference point for young girls who perhaps love equestrian sports but cannot experience them and thanks to what I publish can learn a little about them, or others who have experienced problems and are working on overcoming them as happened to me after my accident.
What advice would you give to the young wishing to devote themselves to equestrian sports as you do?
It all depends on what level of passion they have, on whether they love the sport as well as horses. I like equestrianism and add my passion for horses to sport. So it all depends on what one wants to do, ride for fun or compete too. Age matters a great deal too. I am the only one still riding among all my friends who had started, certainly the only one competing in shows. Like all sports, equestrianism has its highs and lows and more lows than highs. Anything can happen at any moment when one least expects it; it's a sport that puts you with your back to the wall and one finds oneself not knowing what to so. It is passion that ensures one gets up and keeps going. I cannot see myself without horses, I would feel as if something important was missing. So the first thing to assess is the level of passion one has, the amount of time one is prepared to dedicate to the sport and ask oneself whether one really want to spend the rest of one's life doing this, because in my opinion once you become part of the equestrian world you cannot leave. You are part of it forever. One might stop for a moment but then one returns to it.
Who are your sports idols?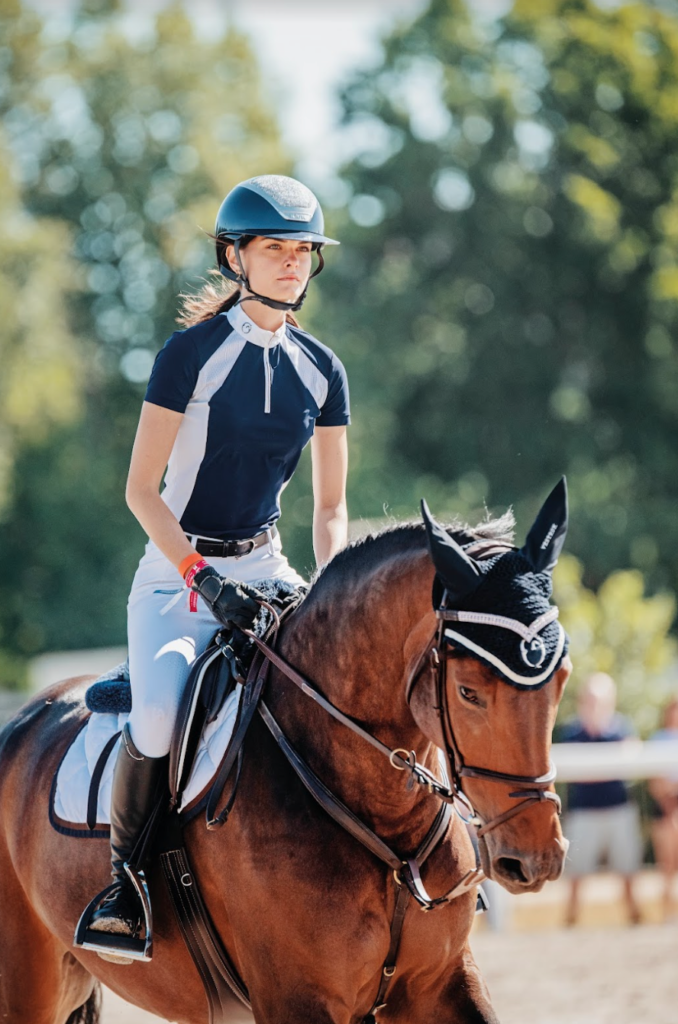 I don't have idols, but there are two riders I admire immensely, Jessica Springsteen and Steve Guerdat. Yes I really think she is great. I believe that one can have all the money in the world, at times a privileged childhood, have the best ponies and horses in the world, but when you get to the top of the sport having the best horse is not enough, your possessions are not enough, it is up to you, to your commitment, willpower and hard work. I like the way Steve rides, his style, which is always tidy, beautiful, and when he needs to use his aids he appears to not even to so. His riding is wonderful to watch.
What are competitions like for you? Are you emotional?
To be truthful I don't allow my emotions to interfere with the competition. Even after years there is always a bit of anxiety, that small anxious feeling. Maybe when entering the arena there is a desire to do well, to prove to myself that I have trained well; in any case when the bell goes the anxiety disappears and the track is there waiting for me; so I manage to deal with the anxiety well. I am always well-organised at shows; I always have everything ready at least two hours earlier. I don't like being late, I always want to be on time and concentrate on my horses. When it's all over then I can wander around and chat to people. But as far as I am concerned it's almost a job so I always try and do my very best.
What about your dream or your dreams?
I once would have said the Olympics, but I was younger and naïve then, so for me my dream is what I am living now, having my horses, competing at shows, doing what I love everyday and doing it better and better. Having my life is a dream because without all this I am nothing. Of course I would obviously like to start travelling the world, competing below the Eiffel Tower. For me, horses are my companions, they mean being carefree. They mean happiness.