The Baragiola Equestrian Centre is dedicated to all those wishing to practise competitive riding in a facility of excellence for the welfare, training and safety of riders and their sport horses.
The focus of owners and riders is increasingly on the welfare of horses and the safety of riders and horses because they are aware that the equestrian world is inevitably changing.
The evolution of ethologic studies has allowed the spreading of information concerning the principles that regulate horses' lives in nature and therefore their essential needs. Anyone who has empathy and cares about these splendid and generous creatures cannot ignore their ethologic needs. Ethics and empathy are a prerequisite and must go hand in hand with careful management of horses and equestrian sports.
What Baragiola Equestrian Centre will offer?
The stables for the horses are filled with light and fresh air, lined with anti-slip mats – for the wellbeing of joints as well as correct and beneficial resting – they are exceptionally large (40 sqm) and directly connected to large individual paddocks providing horses with the greatest freedom of movement.
Social interaction is guaranteed also thanks to a yard in which horses can see one another and interact. The stables are lit and video-supervised allowing the horses to be checked remotely.
Wide corridors allow them to move safely and comfortably with easy access to areas in which they are saddled, to showers and equine solariums and the various arenas.
The centre has a large covered riding school, a big outdoor arena for show jumping, another open arena for flat work, lunging arenas also used for loose-jumping.
Outdoor arenas will be lit and fenced, stabilised, drained and watered for equestrian activities at all times and in all weather conditions.
The equestrian centre will also have wide lit pathways made totally safe for horses, woods in which to hack, a large track for gallops and a pool for horse-wellbeing as well as large additional paddocks for those wishing to provide their horses with greater freedom or put them out with other horses.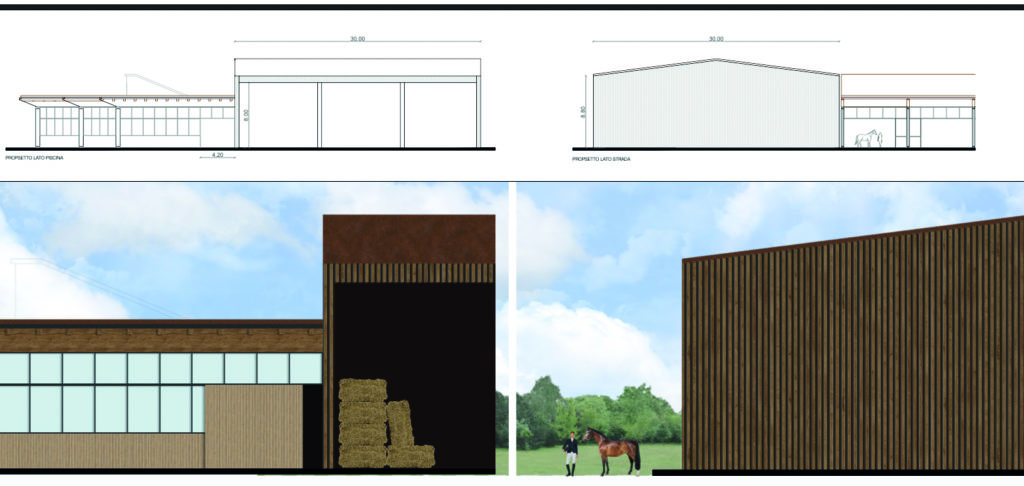 Riders will enjoy a functional and elegant environment starting from the tack rooms and changing rooms, bathrooms, showers, sauna and fitness area, a club house, a room for private events, a kitchen and a bar.
There will also be an outdoor swimming pool to be enjoyed with family and friends.
Every rider will enjoy a real sports academy thanks to which show jumping clinics will be regularly organised with Italian and foreign professional riders as well as training and educational clinics for horses, and an online platform presenting courses and updates.
For more informations, contact:
Sara Ammon +41 (0)76 450 96 94 clubequestrebaragiola@gmail.com