By Susanna Cottica
Practical, wise, sensitive and highly experienced rider, with great attention to detail, always calm and respectful, Jeroen Dubbeldam has always produced his horses slowly, giving them time to grow, respecting their psycho-physical growth, bringing them up to achieve extraordinary results and a long career. Dubbeldam, just turned fifty, is one of the riders who has collected the most medals in show jumping, and he was also one of the very few  horse and riders partnerships to be World Champion (2014 Caen) and European Champion (2015 Aachen, team and individual gold) at the same time, record which to date not very many riders have obtained, mentioning among all Peder Fredricson and H&M All In and Henrik von Eckermann and King Edward,  holders of two titles at the same time. As well as the medals they also hold a long series of victories in the most important Grands Prix and Nations Cups in the world.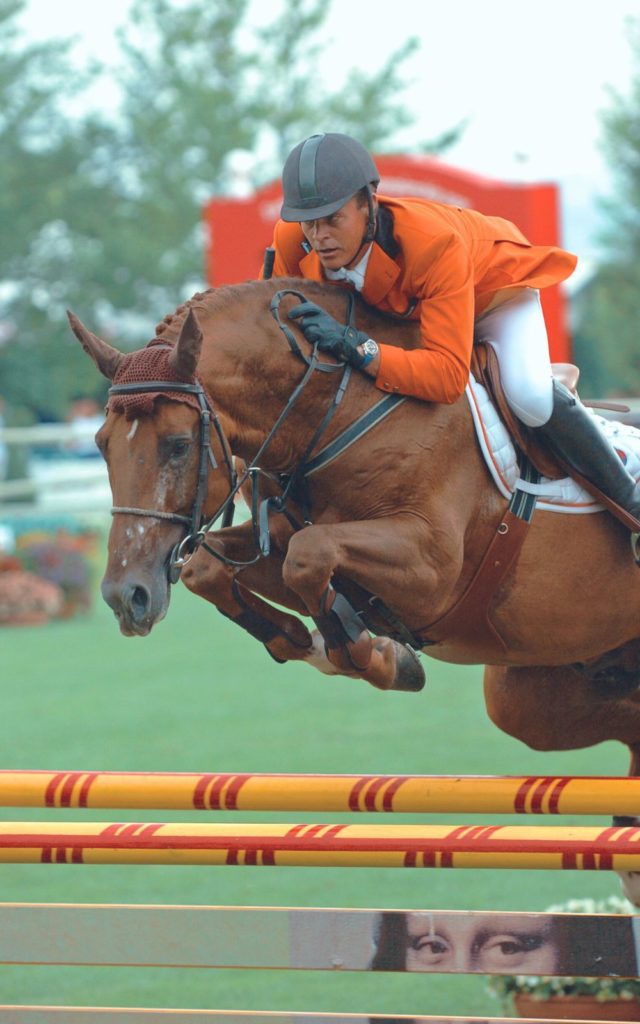 The Interview
Your long career as an athlete and as a winner is founded, on horsemanship, good riding and welfare. The question is: Who were we? Who we are today and where we are going to? What do you think is the best way to keep our horses safe and to gain the public trust and the social license?
There is also a lot of questions at the moment, also in Holland, regarding the welfare of horses. Maybe 20-30yrs ago there were only horsey people in our sport. With real horseman you never have to worry about horses' welfare, because they understand the term 'horsemanship'. But nowadays our sport is more globalised, it includes many more countries but also a lot of people these days don't have an equestrian background, they don't come from equestrian families. It's very important to educate them the right way. Horses are not motorbikes, they are alive and need to be treated with respect, and it's our job as experts of this industry to guide them in the right direction. We need to be the good example for the countries that are new to the equestrian sports. It's a big task for us to be a good role model and to guide the countries that are new to our world and to teach them how to treat horses the right way. We need to keep our eyes open and be able to have discussions about horses welfare. People against our sport will always argue that the horse can't make a choice, which is true, we make choices for them, but they like it, they can't talk but we can talk with them. We can communicate with them, we know and feel if they like there job or not, it's very difficult to explain how but we can understand them.  I had a television interview in Holland, one guy was very negative about this subject, but I managed to convince him. This hasn't happened yet, but I have invited him to come to my stables. I have offered him to stay with me for a week and take part in every activity, he can follow everything we do, A to Z, from 7am until the evening. On TV you only see two or three highlights of a competition, and it can appear as rough riding. I understand it can look that way, but there is a lot more we do for horses at home.  I know it can look 'aggressive' in the ring, but horses like the adrenaline, sometimes we must calm them down. This can be difficult to explain to non horsey people. I am hoping he will come to my stables for one week so he can see everything, there will be no secrets, no hiding. After one week he can then tell me what he thinks of our world, and I'm convinced he will change his mind.  The problem is nowadays in our sport we have lots of people with non-horsey background, it's not a problem but we need to guide them and help them do the right thing, because they don't really know how to manage the horses. It's our job to explain it to them.
Is it time to teach people and do a good communication?
A few weeks ago we had a big show in Amsterdam, I went to one of my fellow riders because I didn't think he was treating his horse in the right way. He didn't have a good round so when he came out of the ring he was fighting with his horse. I was thinking 'shall I go and talk to him or not', I decided I should, I said 'this is not good, I understand you are disappointed and frustrated but remember we need to be an example and what you are doing is not good for your horse and for the sport'. I think it's very important that as colleagues we are not afraid to correct each other. I don't know if he liked me expressing my opinion, but I felt I had to. This rider is in the top 10 in the world, and I did what I thought was the right thing. I hope, thinking about it afterward, he agreed with me.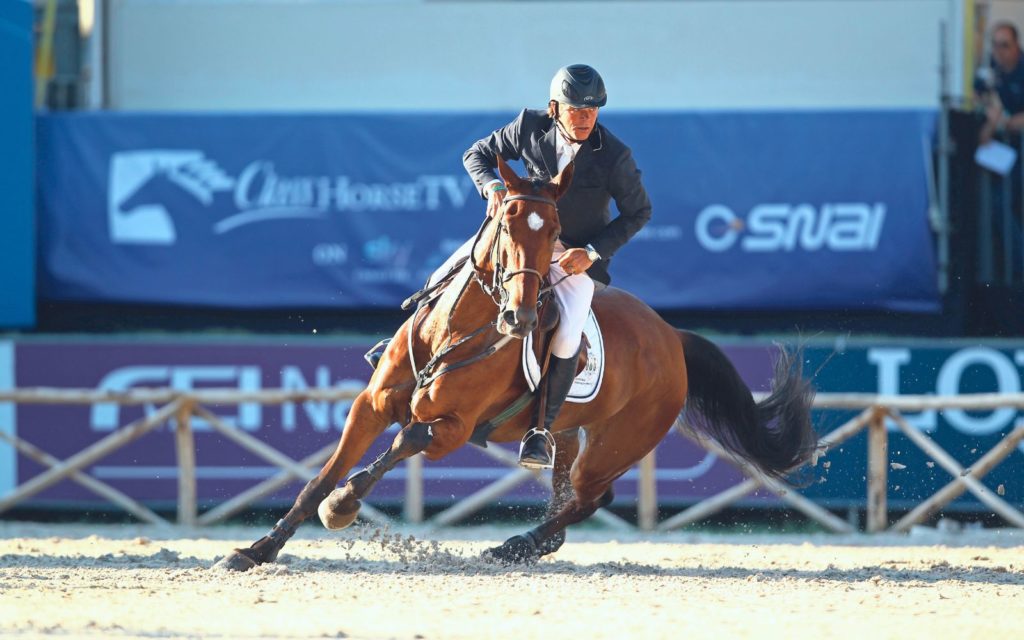 There are many discussions about three or four horse-rider combinations in the team at the Olympics. In Paris 2024 our sport will be in the eye of the public opinion. What do you think about that?
I also am a bit worried about the Olympic games in the future. The only thing we can do is be good ambassadors for our sport and show what's nice about it. We can't do it around the table, we can only show it. People that don't like our sport must notice that we also don't close our eyes and pretend nothing is wrong, we must not deny that there are things in our sport that are not right and that we have to change. If that's noticed, we will get a bit more sympathy. Passion and love for horses, that's where it starts, if that's not the start it's wrong already.
And what about you…?
I'm getting a little bit older, but I'm still trying to compete with these guys at the top level. I now have one young horse, Investment which is really good, he was 2nd in CSI 3* in the 150 in Gorla Minore. I am very happy with this new horse, he motivates me, maybe he will really get me back into the sport.