FEI European Jumping Championships: titles and medals to be awarded at the Snai San Siro Racecourse in Milan
by Luca Paparelli
A new page in show jumping history is about to be written. From August 30th to September 3rd the Snai San Siro Racecourse will for the first time host the European Show Jumping Championships that have now reached their 37th edition. Indeed, a competition of this stature had never before been organised in an equestrian facility that has been declared a 'monument of national interest' – a unique case in the world. But while this is Italy's umpteenth top-level event, for the Snai San Siro Racecourse the FEI European Jumping Championships represents a significant step in the process of enhancement of this historical facility inaugurated in 1920. Thanks to the Snaitech project and investments, Snai San Siro is destined to become a comprehensive and modern facility that can stage horseracing, harness racing and equestrian sports.
1957
The inaugural edition of the European Jumping Championships was held in 1957 at Rotterdam, in the Netherlands, and the first winner was German Hans Günter Winkler with Sonnenglanz and la Halla (at the time riders could enter two horses). At Rotterdam Italy also won its first medal with Salvatore Oppes who won bronze with Pagoro. At Aachen, in 1958, Piero d'Inzeo won silver with The Rock and, in 1959, in Paris, he became European Champion, the first Italian in history, followed in 1963 by Graziano Mancinelli. Piero d'Inzeo won also silver in 1961 and (ex aequo) in 1962. 1973
In 1961 the era of British rider David Broome began with his gold medal at Achen and then at Rotterdam in 1967 and  Hickstead in 1969. This last one was one of the first times the event was held every two years, in addition to being a European Championship for all intents and purposes. Indeed the previous ones had been 'open', i.e. open also to competitors from other continents and in fact the medals' list includes Brazilian Nelson Pessoa, silver in 1965 and then gold in Lucerne 1966 ahead of American rider Frank Chapot and Argentinian Hugo Arrambide. In the first twelve editions of the European Championships, 14 medals went to Germany (4 gold, 4 silver, 6 bronze), 8 to Great Britain (5 gold, 3 silver) and 6 to Italy (2 gold, 3 silver, 1 bronze).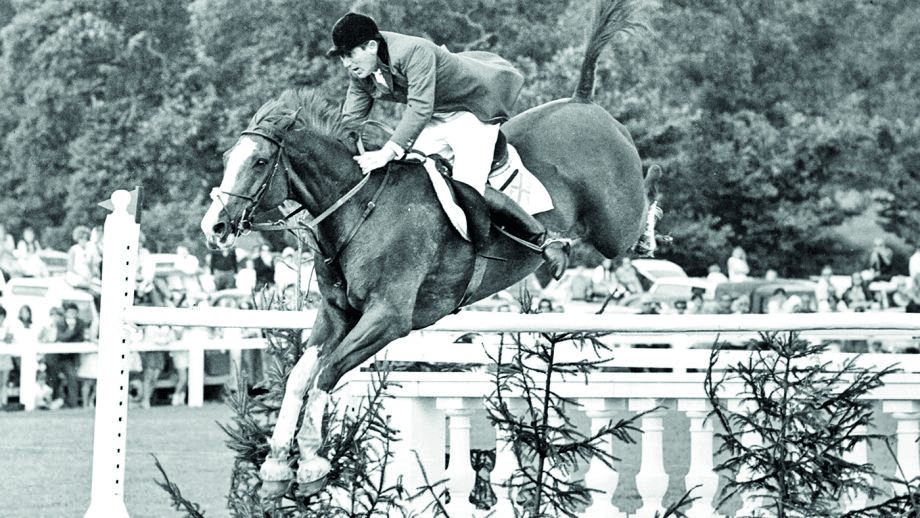 1975
In Munich, in 1975, the team competition was added and the European Championships took on their definitive format. It was again Germany that won the first gold with Alwin Schockemoehle, Hartwig Steenken, Sonke Sonksen – in that order also on the individual podium – and Hendrik Snoek. Then came Paul Schockemoehle, who with the legendary Deister won the title in 1981, 1983 and 1985. The German thus matched David Brome, but the record of three consecutive victories is his alone. However, Paul Schockemoehle can boast of another record: he and Alvin are in fact the only brothers to have won an individual gold medal at a European Championship!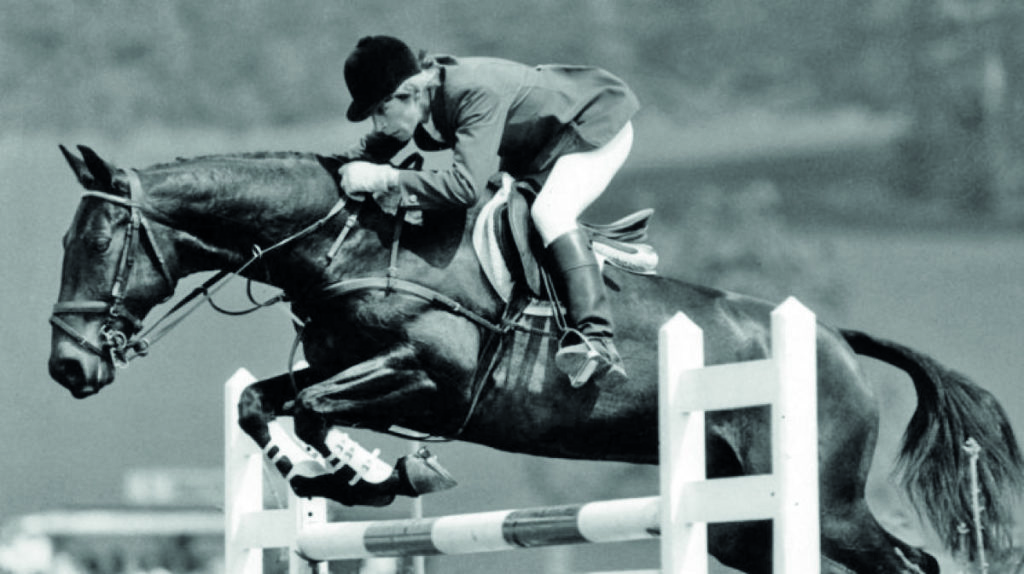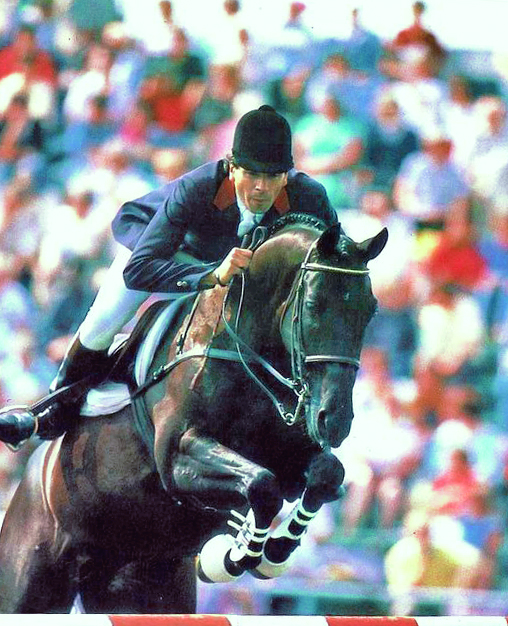 1997
The second half of the '80s was marked by some of the greatest pairs in recent show jumping history. In 1987, at St. Gallen, the gold medals series began with Pierre Durand, who with Jappeloup won the first individual title for France, then John Whitaker with Milton (Rotterdam 1989), again for the 'Blues' and Eric Navet with Quito de Baussy (La Baule 1991) and, last but certainly not least, Ludger Beerbaum with Ratina Z (Mannheim 1997). As to team victories Great Britain got four, Germany and Switzerland three and the Netherlands two.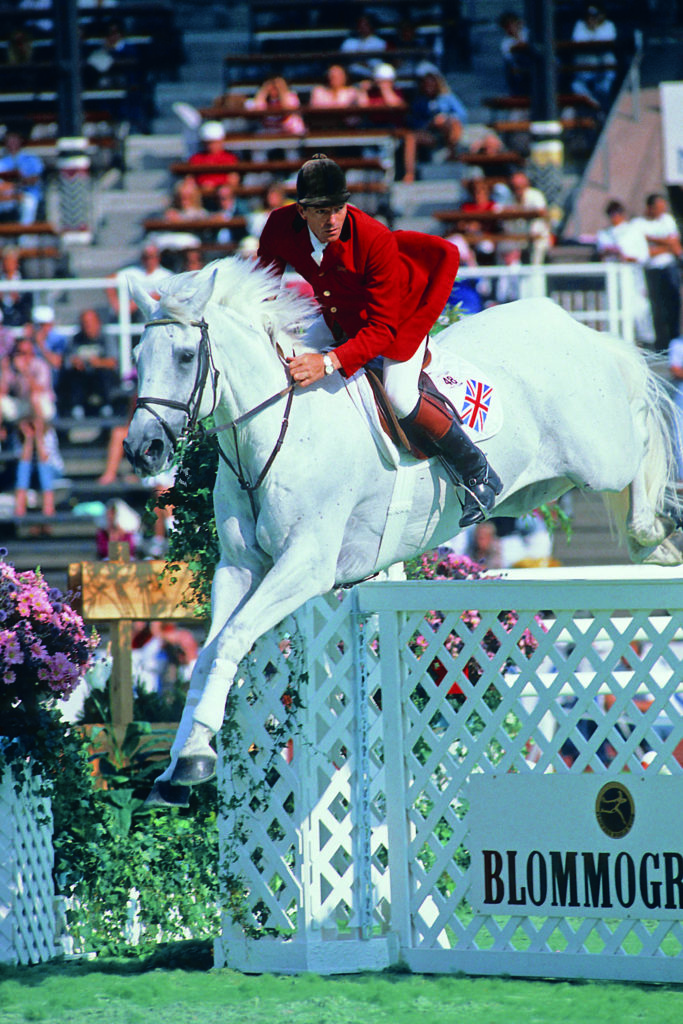 1999
Alexandra Ledermann was the first woman to win the title. The French rider triumphed at Hickstead in 1999 with Rochet M, then German rider Meredith Michales Beerbaum equalled her with Shutterfly in 2007. The years 2000 however started again with Ludger Beerbaum, second gold medal with Gladdys at Mannhein 2001, and the Germans generally. Germany indeed took the highest step of the podium at Donaueschingen 2003 and San Patrignano 2005 with Christian Ahlmann and Marco Kutscher, and with its team. The German series was interrupted by Kevin Staut with Kraque Boom at Windsor 2009 with Italy gaining a historical Team silver with Natale Chiaudani (Seldana di Campalto), Piergiorgio Bucci (Kanebo), Giuseppe d'Onofrio (Landzeu 2) and Juan Carlos Garcia (Hamilton de Perhet).
2021
In 2011 Sweden made a breakthrough. In Madrid Rolf-Göran Bengtsson won with Ninja La Silla followed in 2017 by Peder Fredricson with H&M All In at Göteborg. Belgium's first Team gold came in Rotterdam in 2019, the edition where Martin Fuchs won individual gold and then Team Gold at Riesenbeck 2021 with Switzerland. The list of gold medalists ends with André Thieme who with DSP Chakaria gave the 15th individual title to Germany that has also won Team gold 7 times, for a total 52 medals in 36 editions (22 gold; 16 silver; 14 bronze).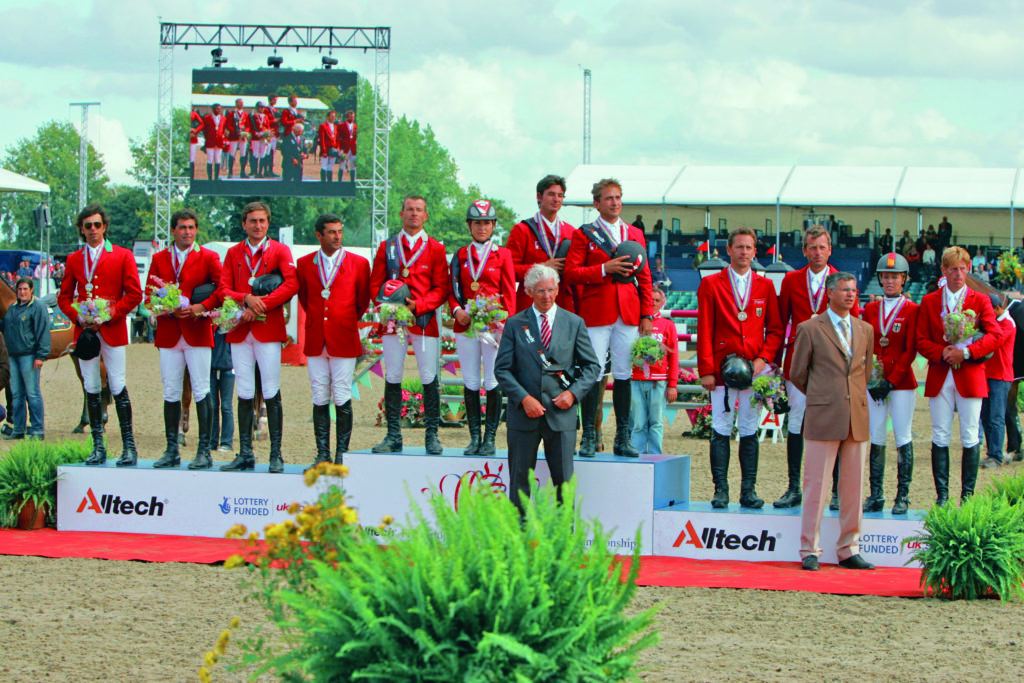 THE JUMPING EUROPEAN CHAMPIONSHIPS IN ITALY

There is a red thread linking the 2023 European Championships at the Snai San Siro racecourse and the other two held in Italy: San Patrignano in 2005 and Rome in 1963. The 1963 European Championships, staged during the international event in Piazza di Siena, went down in history for the victory of then 26-year-old Graziano Mancinelli after a very close contest against champions such as Alwin Schockemöhle, Harvey Smith and Nelson Pessoa. And it is because he won the European title that 'il Cavaliere' has rightfully been included among the world's greatest show jumpers. And after exactly 60 years the European Championships is coming the full circle with its edition in Milan, Graziano Mancinelli's hometown.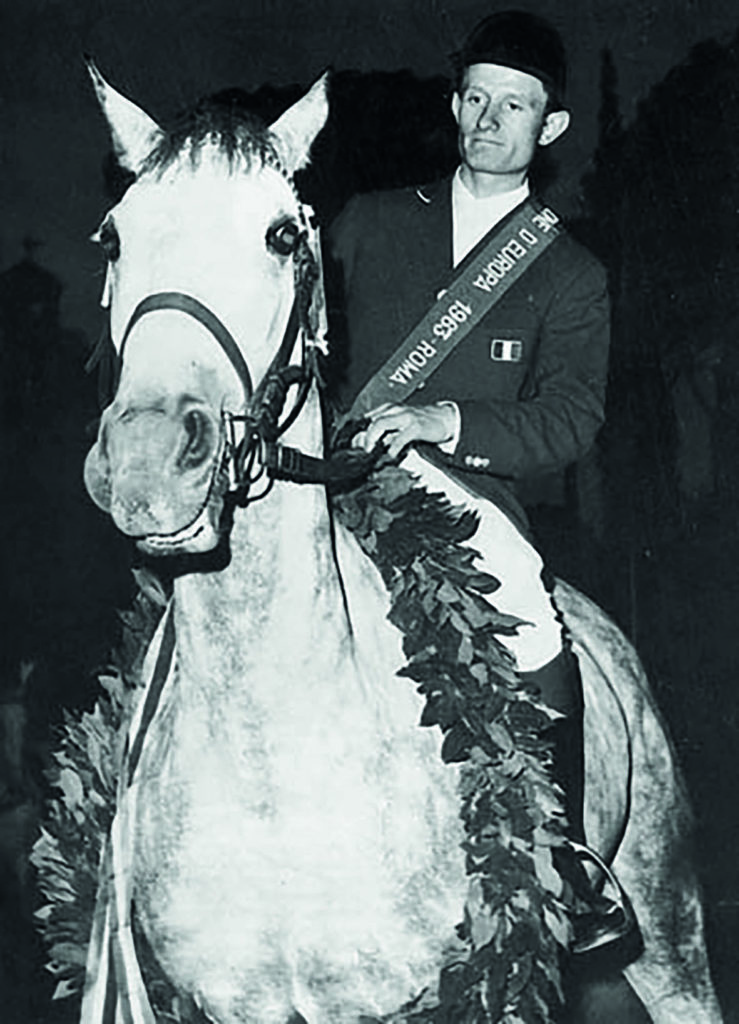 In 2005, instead, for the first time in the history of world sports, an important sports event like a European Championship was hosted by a drug rehabilitation community. 
And San Patrignano's legacy with the European Championships – and the widely appreciated Vincenzo Muccioli Challenge that twice won the title of best show jumping event in the world – goes beyond sports and medals. Indeed, it was the SanPa girls and boys who were protagonists of those memorable days. The podium photographs of the 2005 European Championships with them in the foreground have a place in history.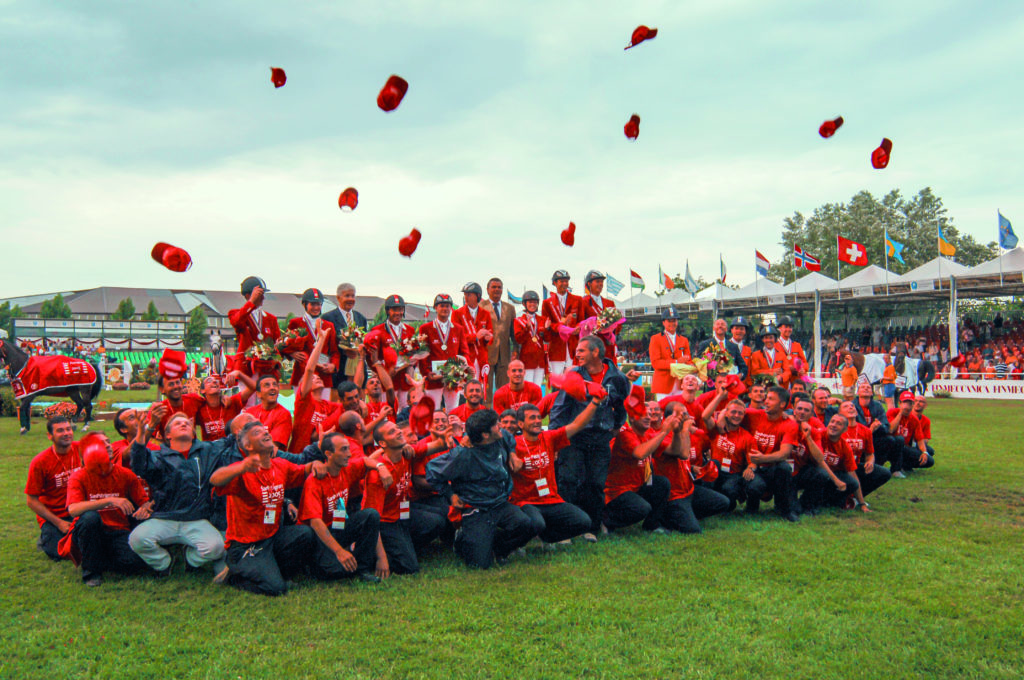 30.08 | 03.09
TIMETABLE
30.08 – WEDNESDAY
Competition 1 Speed and Handiness
1st Qualifier Teams and Individuals  
31.08 – THURSDAY
Competition 2
Final Teams Round 1
2nd Qualifier individuals
01.09 – FRIDAY
Competition 2
Final Teams Round 2 (best 10)
2nd Qualifier individuals (best 50)03.09 – DOMENICA SUNDAY
Competition 3
Final Individual Round 1 (best 25)
Final Individual Round 2 (best 12)