Steve Guerdat, European Champion 2023
by Susanna Cottica
Steve Guerdat and Dynamix de Belhem triumphed in Milan, winning the title of European Champions with the extraordinary parterre of 24 pairs who took the field for the finals demonstrating a very high level of sport.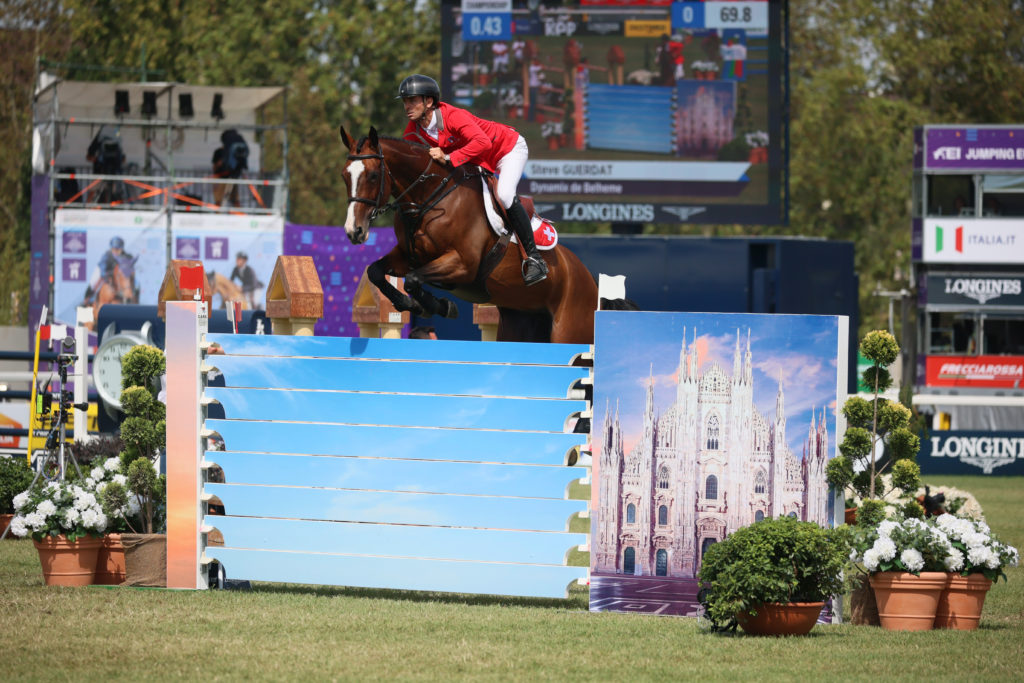 Two really challenging rounds built by the Italian chef de piste Uliano Vezzani who was able to create very technical courses, very delicate combinations and lines, as after all befits the final of a European championship, but always with the utmost care and all possible regard for the horses, as Steve Guerdat and Philipp Weishaupt also pointed out at the press conference. Great sport by the twelve finalists in Round 2, including Olympic champion Ben Maher and world champion Henrik von Eckerman, who were 4th and 6th in the standings, respectively. The difference of just one mistake 'too many' at the most delicate points of the courses and a handful of tenths of a second decreed the final ranking of a competition in which all the pairs demonstrated a very high level.
Steve Guerdat and Dynamix de Belhem were the only ones to ride all the championship courses without making mistakes and finishing with only 0.43 penalty points, an outstanding result. At the press conference, Steve Guerdat highlighted the extraordinary qualities of Dynamics, the 10-year-old Selle Français he has been riding since he was 5 years old, stressing the importance of gradual and unhurried growth, respecting the horses' needs and timing, setting long term goals. Steve has, in addition, expressed his gratitude to his owners who have supported him for a long time and who give him the opportunity to ride horses like Dynamit, guaranteeing him continuity in his sporting career and the peace of mind to plan for the future. Philipp Weishaupt also confirmed the importance of having truly passionate owners who believe in the pair and the sport.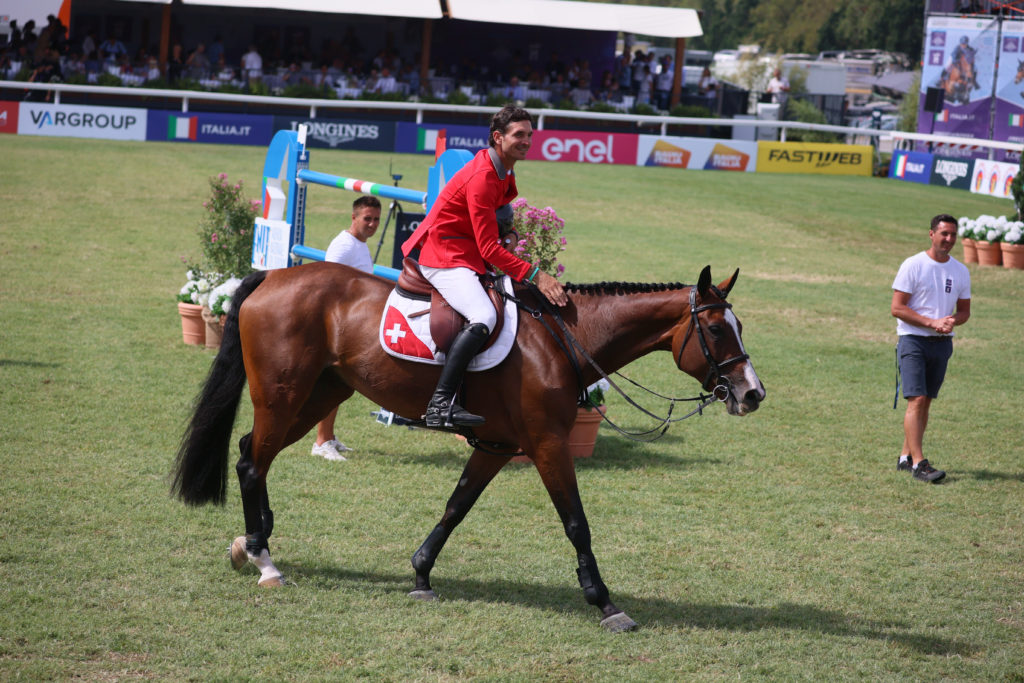 So congratulations to the new European Champion but also to Philipp Weishaupt and nine-year-old Zineday silver medalists and Julien Epaillard and Dubai du Cedre, bronze medalists. Both finished the championship with 4.31 and 4.36 respectively, so a difference of only 30 tenths of a second
"Now for Dynamics there will be a rest period and then work will be done in light of the upcoming Olympics," said Steve Guerdat .
photos by Stefano Secchi
Cavalli & Cavalieri July/August can be purchased in printed edition and available for free in digital edition on cavalliecavalieri.com